'Water Children' won Best Feature Documentary at DOXA Vancouver
posted on May 13th 2012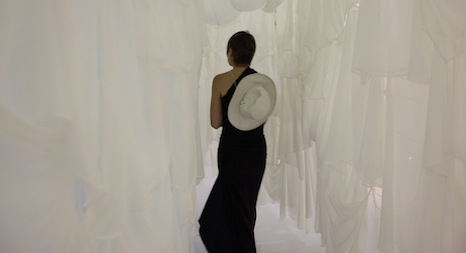 We are proud to tell you that the film 'Water Children' based on Tomoko's project 'wasted' was awarded with the First Prize for Feature Documentary in Vancouver (CA). We congratulate Aliona van der Horst and her whole team!
The Jury reports:"It is a film from the heart, a film with a potentially fragile trajectory. It's a film that takes risks. We admired this film for its poetic imagery, its honesty, its rigorous intelligence and its modesty. We admired it for the beauty of its images and the way it managed to articulate the particular and the universal simultaneously. It's a film that is not afraid of, nor does it pathologize, the burdens and sorrows of being human. It's honest and moving in its grief and rises in the end to expressions of joy. It's a film that seeks out gentle words and ceremonies to articulate the experience of all women, and indirectly, of their sons."
Haven't seen it yet? 'Water Children' will be on Dutch television on Thursday June 7 at 2.35pm.