Review on 'Night Butterflies' in New York Times
posted on February 12th 2015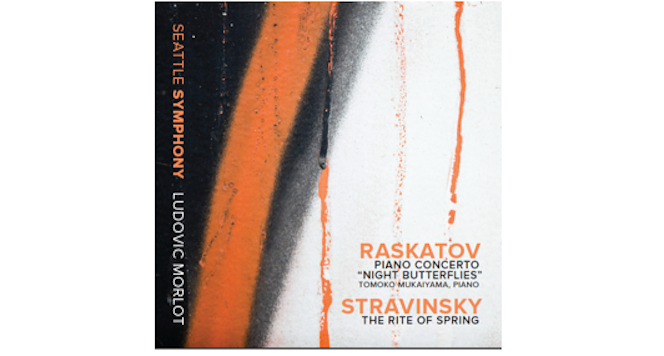 The CD recorded by Seattle Symphony with Raskatovs Night Butterflies had a great review in the New York Times ArtsBeat section. I am happy to share it with you:
A 12-movement piano concerto is a rare specimen of the genre. But it's an apt form for one inspired by butterflies, as was the case with this colorful, nervous and at times alluringly ethereal concerto by the Russian composer Alexander Raskatov. The pianist Tomoko Mukaiyama gives a compelling performance alongside the vibrant Seattle Symphony led by Ludovic Morlot. Mr. Morlot also offers a lean, crisp and tightly coiled reading of Stravinsky's "The Rite of Spring" that forgoes much of the usual brutish force but brims with a lither kind of erotic menace.(Fonseca-Wollheim)
Curious to hear it ? Buy a CD here.