Nocturne gave four pianos back to Japan
posted on July 4th 2014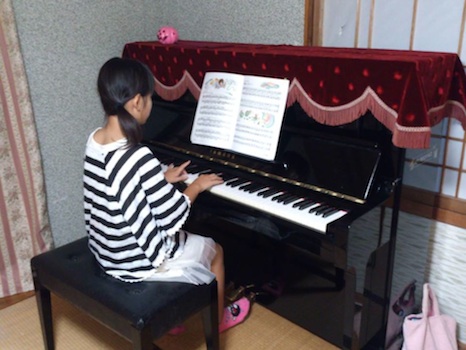 We want to thank everybody for their generosity to help bring back pianos to public schools in the tsunami area. With the money we raised – € 1,348.60 – the organization can buy four pianos.
During the exhibition period of Nocturne in Amsterdam we called out to all visitors to help bring back music to Japanese children after the big Tsunami disaster. We found an organization called Piano Donations that buys second hand pianos to donate to public schools.
Nocturne (2 – 29 June) was opened June 2nd with an opening concert. I played a special program of one of Chopins famous 'Nocturnes', sounds and fragments of other more contemporary compositions. The concert was listed fourth best production by Audience votes of the Holland Festival and has welcomed many visitors during the exhibition period in June.
Thank you for your support of this important project.