New York City Tour in June
posted on May 30th 2015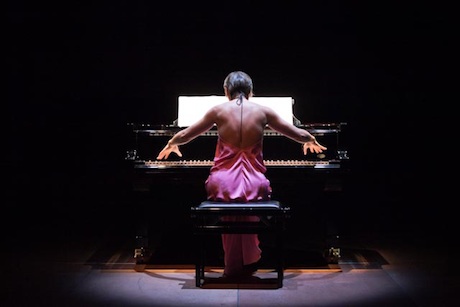 WEDNESDAY 17 JUNE, 7 pm – Spectrum, New York City (US)
At the Spectrum NYC I am performing my solo program project 88 , a tapestry of contemporary and classical piano pieces, weaved, mixed and created as a continuous program.
FRIDAY 19 JUNE, 7 – 10 pm – Speyer hall @ University Settlement, New York City (US)
During the The Unmentionables Film Festival the film Water Children by acclaimed documentary maker Aliona van der Horst is screened. Water Children is a personal film and journey based on my art project wasted that I made in 2009.
After the screening there is an artist talk and I am performing 15 minutes of Bach's Goldberg Variations, the music which is key to my project and this film.
SUNDAY 21 JUNE, 4.30 pm – Bang on a Can Marathon, New York City (US)
On Sunday 21 June I am taking part with many fellow musicians in the Bang on a Can marathon, an established musical event that takes place from noon till 10 pm. The concert is free and is annually attended by thousands of people during the 10 hours of live performances.
I am playing the monumental piece Incarnations No. 2 by Japanese composer Somei Satoh at around 4.30 pm.