1 April Pre order Canto Ostinato
posted on March 20th 2015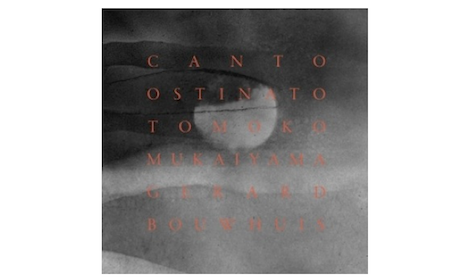 I am very happy to announce the Dutch release of my new CD _Canto Ostinato_ on April 1st by our own label TMF. Together with Dutch pianist Gerard Bouwhuis I recorded this minimal work in December 2014 on two phenomenal Italian instruments, the Fazioli 308. My interpretation of Simeon ten Holt's signature piece Canto Ostinato holds a new and very personal perspective. It contains many different atmospheres in which I want to tell my own story.
I feel that Canto Ostinato has a very democratic character. Every single player that contributes to the piece has the right to musically say something during the course of the performance; he has the choice to agree and go along with the proposed path, or disagree but respect what is being said. This way the pianists converse with each other and choose to follow different tracks within the piece.
In this structure I see a reflection of Dutch society, one that is of great value. This is one of the reasons why I destine Canto Ostinato for foreign countries as well, specifically Japan. I hope to spread the equivalence of this conversation centered within a very well known and classical piece.
Make your PRE ORDER